JUVEDÉRM VOLBELLA ® XC
Actual patients. Results may vary. Unretouched photos of paid patient taken before treatment and 1 month after treatment. JUVEDÉRM VOLBELLA ® XC was injected into the corner lines, vertical lip lines and into the lips.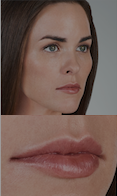 increase energy, metabolism, brain function. The perfect monthly boost! Want to know your exact vitamin levels? Click here to see our nutrition service which includes micronutrient lab test!
smooth fine lines and wrinkles, plump lips
long-lasting results, up to 18 months
smooth prevent wrinkles, stop underarm sweating